Deep-Cleaning Pads
The source of many hospital-acquired infections has been traced to instruments that were not fully cleaned and disinfected. The good news is that Draco Deep-Cleaning Pads remove more biofilm and adhered contaminants from flexible endoscopes and surgical instruments than traditional cleaning pads.
Detach, capture and remove biofilm with Draco Pads. Technologically advanced microfiber and cleansing foam enable the Draco Pad to remove biofilm by first detaching biofilm with the deep-cleansing foam layer, and then capturing it and removing it with the Draco Pad's split microfiber layer.
Split microfiber layer – captures microscopic particles as small as 4 microns.
Inner contour foam layer – allows the pad to easily wrap around endoscopes
for thorough cleaning.
Non-abrasive deep-cleansing foam layer – engineered for extreme scrubbing
at a microscopic level. Safe for use on delicate optics.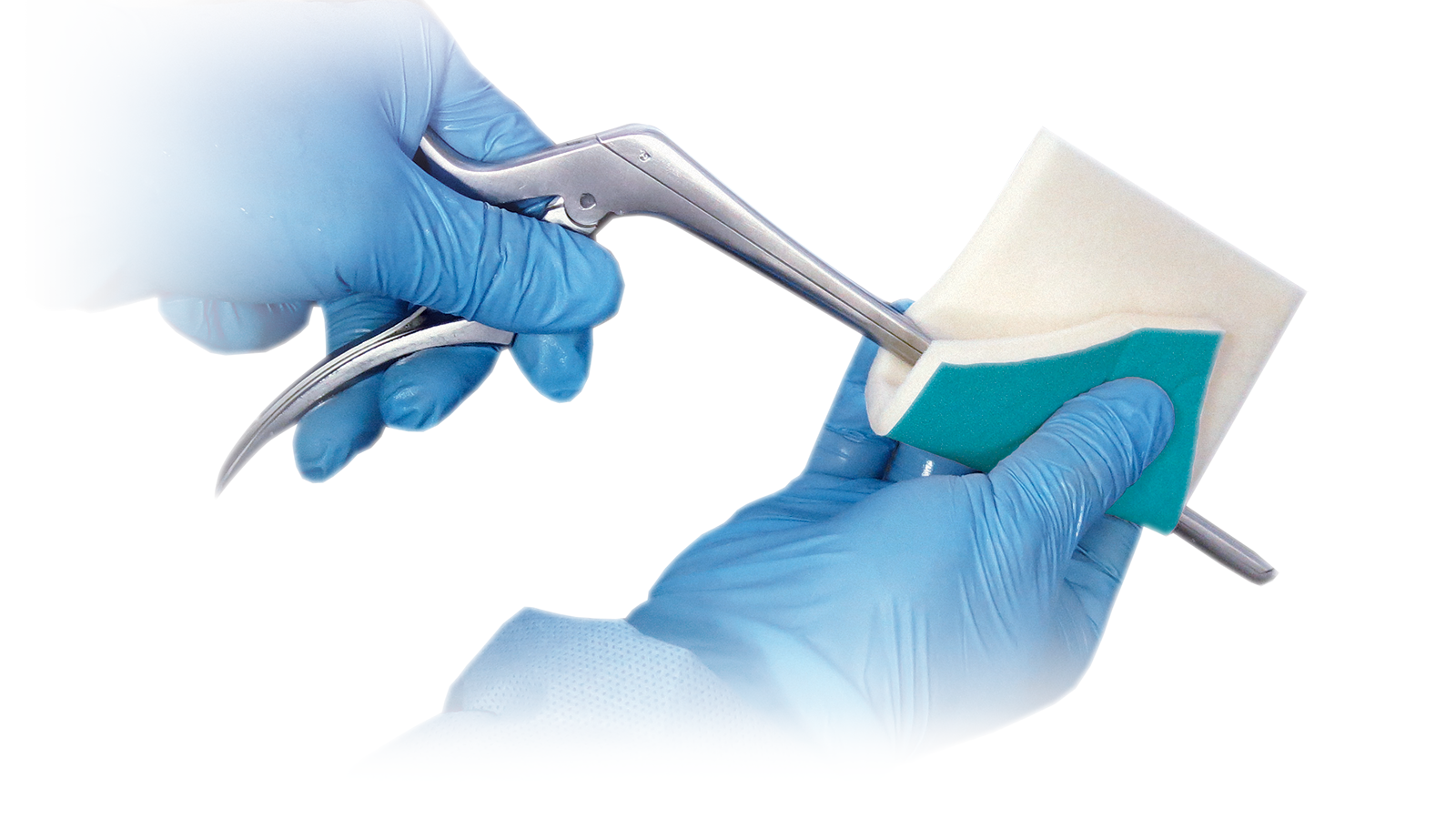 Safe for use on stainless steel surgical instruments.
| SKU | DESCRIPTION | SIZE | UNITS/CASE |
| --- | --- | --- | --- |
| HY0305 | Draco Deep-Cleaning Pad | 3.5" x 5" | 100 |
COMPARATIVE TEST STUDY
Performed at the Center for Biofilm Engineering, Montana State University
CONTROL
URETHANE SPONGE
DRACO PAD
MRSA biofilm was cultured on stainless steel lab test coupons. Each cleaning pad was used in an identical test protocol using the same formulation of detergent.
WIPED TWICE
WIPED TWICE
1x - Deep-Cleansing Foam Side
1x - Microfiber Side
TEST RESULTS | SUMMARY OF LOG REDUCTIONS
The Draco Pad removed biofilm much more effectively than the urethane sponge.
URETHANE SPONGE
LOG REDUCTION (MEAN)
DRACO DEEP-CLEANING PAD
LOG REDUCTION (MEAN)

.63

3.74